Capital Reiki Academy Catalog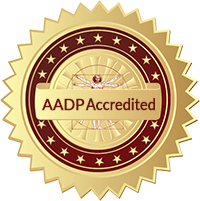 Capital Reiki Academy learning paths and courses are fully accredited by the American Association of Drugless Practitioners (www.aadp.net). The AADP Certification and Accreditation Board was established in 1990 and is recognized by both traditional and non-traditional holistic schools and colleges worldwide as an independent accrediting board for alternative health educational institutions and programs.
With this accreditation, students who complete their learning path through the Academy are eligible to apply for board certification through the AADP.
Capital Reiki Academy is professionally accredited but not federally accredited. Professional accreditation is a voluntary, non-governmental means of assessing and certifying institutional quality. Therefore, students cannot use federal grants, student loans, or military funding for their Academy learning path or courses.